Camphor: Pain Relief Benefits and Safe Usage Tips
Camphor, a versatile compound derived from the Cinnamomum camphora tree, has been used for centuries in various medicinal and therapeutic applications. In this blog post, we explore how camphor oil is an effective option to traditional analgesics by delving into the science behind its pain-relieving properties.
We'll review the mechanisms by which camphor alleviates pain and examine its numerous benefits for those seeking natural solutions to manage discomfort. We will also consider potential side effects associated with camphor use and provide guidance on how to utilize this essential oil safely for optimal results.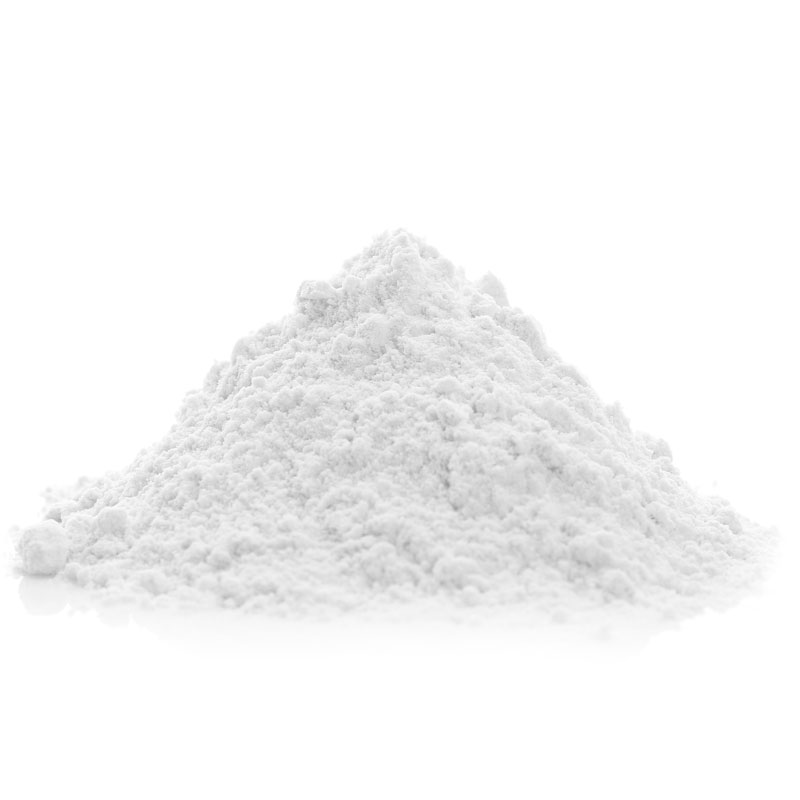 What is Camphor?
Camphor, a white crystalline substance with a strong aroma, is derived from the wood of the Cinnamomum camphora tree native to Asia. It has been used for centuries in traditional medicine and aromatherapy due to its various therapeutic properties. The chemical composition of camphor consists mainly of terpenoids, which are organic compounds that contribute to its unique aroma and medicinal benefits.
The extraction process involves steam distillation or cold pressing of the wood chips from the camphor tree. This results in crude camphor oil, which can be further purified through sublimation or fractional distillation techniques. Nowadays, synthetic production methods have also become popular for producing camphor oil.
A Brief History of Camphor Use
Ayurvedic Medicine: Ayurveda has long recognized the potential health benefits of using this aromatic compound as pain reliever, anti-inflammatory agent, and decongestant.
Middle Ages: During medieval times in Europe, people utilized powdered forms of this substance as an insect repellent and preservative for food storage purposes.
In modern times, you may find many over-the-counter products containing varying concentrations (typically between 3% -11%) of this potent ingredient designed to alleviate pain symptoms related to joint discomforts like arthritis or muscle strains caused by excercise.
Camphor's Therapeutic Properties
Some of the most notable therapeutic properties of camphor include:
Analgesic: Camphor has been shown to provide relief from pain by numbing nerve endings and reducing inflammation in affected areas.
Anti-inflammatory: It can help reduce swelling, redness, and irritation associated with various types of injuries or skin conditions.
Antispasmodic: This compound may also be effective at relieving muscle spasms caused by cramps or overexertion during physical activities.
Vasoconstrictive effect: The cooling sensation experienced when applying products containing camphor is due to its ability to constrict blood vessels near the skin's surface. This helps alleviate discomfort.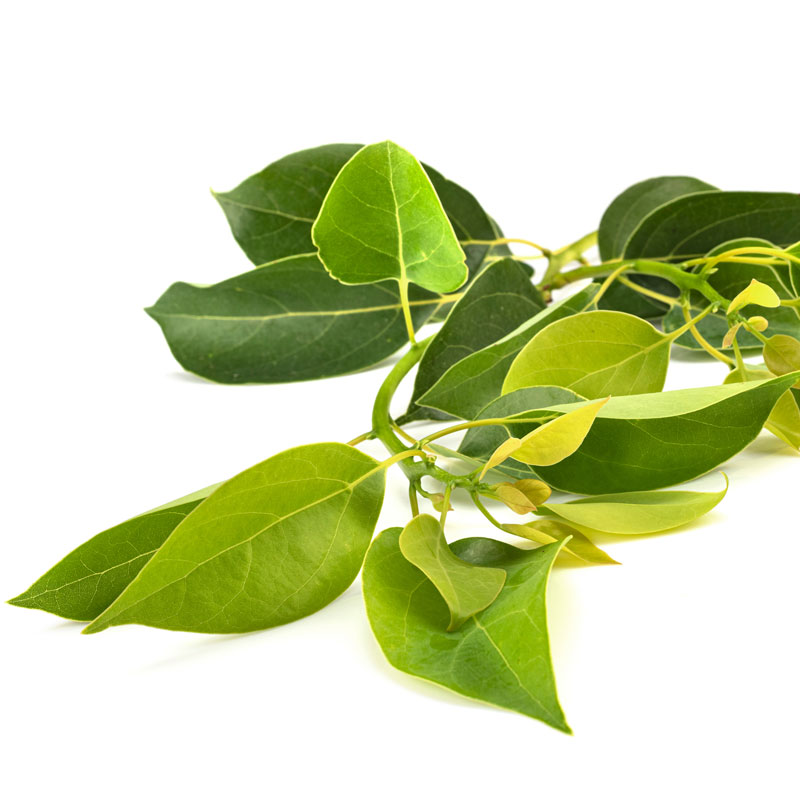 In addition to these well-known benefits, research continues on other potential applications for this versatile substance within both traditional medicine practices and modern pharmaceutical development efforts alike. Stay tuned as we explore more about how camphor works scientifically to relieve joint pain, back pain, and neck pain in our next section.
Camphor, an organic element with a variety of medicinal and healing benefits, is frequently used to ease pain. By understanding how camphor works to relieve pain, we can better understand the potential benefits of using this natural remedy.
How Does Camphor Relieve Pain?
Camphor is a natural compound derived from the wood of the camphor tree and has been used for centuries in traditional medicine to alleviate pain. Camphor has been found to interact with receptors on the sensory nerves, improve circulation, and reduce inflammation–all of which contributes to its capacity for relieving pain.
The Role of TRP Channels
To understand how camphor works as a pain reliever, it's essential to know about Transient Receptor Potential (TRP) channels. TRP channels are proteins located on the cellular membrane that react to various stimuli, including changes in temperature or chemical substances. When activated by an external stimulus, these channels open to let ions flow into the cell, triggering electrical signals that lead to sensations like warmth or coolness.
Camphor acts as an agonist for several types of TRP channels, including TRPV1 and TRPA1, which detect noxious heat and cold temperatures. By activating these channels, camphor creates a sensation similar to applying hot or cold packs on painful areas – this helps distract your brain from perceiving pain signals while also promoting increased blood flow at the site of application.
Vasodilation Effects
Besides interacting with TRP channels, another mechanism by which camphor alleviates joint, back, and neck pain is through vasodilation – widening blood vessels near the skin's surface. This effect is due to camphor's ability to stimulate nitric oxide production, a molecule that plays a crucial role in regulating blood vessel tone. As a result, increased blood flow delivers essential nutrients and oxygen to the affected area, promoting healing and reducing inflammation.
Anti-Inflammatory Properties
Inflammation often accompanies pain, particularly in cases of joint or muscle injuries. Camphor has been shown to possess anti-inflammatory properties by inhibiting certain enzymes involved in the inflammatory process. By reducing inflammation, camphor can help alleviate associated pain and discomfort.
Camphor has been used for centuries as a natural pain reliever, and its effectiveness is still being studied today. With the potential benefits of using camphor for pain relief now in focus, let's explore what these may be.
Benefits of Using Camphor for Pain Relief
Camphor has been utilized for ages as a natural way to soothe pain and distress in different parts of the body. Its unique properties make it an effective alternative to traditional pain relief methods, offering several advantages:
Fast-Acting Relief
Studies have shown that camphor provides rapid relief from joint, back, and neck pain due to its ability to penetrate deep into the skin and stimulate nerve endings responsible for sensing pain. This quick action allows users to experience immediate comfort when applied topically.
Anti-Inflammatory Properties
Inflammation is often a major contributor to joint and muscle pains, making anti-inflammatory agents essential in combating these issues effectively. Research suggests camphor possesses significant anti-inflammatory properties, which helps reduce swelling and inflammation associated with conditions such as arthritis or sports injuries.
Muscle Relaxant Effects
The soothing effect of camphor on muscles makes it an excellent choice for those experiencing muscle spasms or stiffness caused by overexertion or injury. In addition, by relaxing tense muscles, camphor further contributes towards alleviating discomfort in affected areas.
Natural Alternative To Synthetic Pain Relievers
Many people are seeking natural alternatives to manage their health concerns – including chronic pain – mainly because they want less dependence on synthetic drugs, which may cause unwanted side effects over time if taken regularly long-term use (e.g., NSAIDs). Camphor offers an effective, natural option for those looking to avoid synthetic pain relievers and their potential side effects.
Easy Application
Camphor is often available in various forms, such as creams, balms, and gels, which can be easily applied topically to the affected area. This makes it a convenient option for individuals seeking targeted relief from joint or muscle pain without needing to ingest medication orally.
Versatility
Beyond its analgesic properties, camphor is useful in treating other conditions like skin irritations (e.g., eczema), cold sores, and even repelling insects due to its strong odor – making versatile addition to any home remedy kit.
Though camphor can provide a natural and effective remedy for pain relief, one must be aware of potential side effects that may accompany its use.
Potential Side Effects of Camphor Use
Some individuals may experience adverse reactions or complications when using camphor products. Although rare, its worth discussing.
Skin Irritation
One side effect of topical camphor application may be skin irritation. Applying a small amount of the product on your inner forearm and waiting 24 hours can help to identify any potential skin irritation, such as redness, itching, burning, or stinging sensations. To minimize this risk, perform a patch test by applying a small amount of the product on your inner forearm and waiting 24 hours to observe any reaction before using it on larger areas.
Allergic Reactions
In rare cases, some people may develop an allergic reaction to camphor. Symptoms can include hives, difficulty breathing, and swelling in the face or throat area. If you suspect an allergic reaction after using a camphor-based product, discontinue use immediately and consult your healthcare provider.
Toxicity When Ingested or Overused
Ingestion: Camphor should never be ingested as it can lead to serious health issues such as seizures. Keep all products containing camphor out of reach from children and pets.
Overuse: Using excessive amounts of topical camphor could result in poisoning due to absorption through the skin. Symptoms of camphor poisoning may include nausea, vomiting, abdominal pain, seizures, and even coma. Always follow the recommended dosage instructions on product labels to avoid overuse.
Drug Interactions
Camphor can interact with medications such as blood thinners or anticoagulants like warfarin. This interaction may increase the risk of bleeding in some individuals. Before using camphor for pain relief, it is important to consult a healthcare professional if taking any medications or having an existing medical condition.
Be mindful of the potential adverse effects related to camphor use so that appropriate measures can be taken. Moving on, we will discuss how to use camphor safely in order to minimize any risks and maximize its benefits.
---
How to Use Camphor Safely
Using camphor safely and effectively for pain relief is essential, as improper use can lead to potential side effects. In this section, we will provide instructions on how to use camphor correctly for optimal results.
Choose the Right Product
When selecting a camphor-based product, ensure it is intended for topical application and contains an appropriate concentration of camphor. Avoid utilizing items that are not explicitly intended for pain relief or those containing elevated levels of camphor, which may cause skin inflammation or other undesirable reactions.
Follow the Instructions Carefully
Prioritize reading and following the manufacturer's instructions provided with your chosen product carefully. This includes information about proper dosage, frequency of application, duration of treatment, and any precautions you should take while using the product.
Monitor Your Reaction
As with any new treatment, monitor your body's reaction to camphor-based products closely. If you experience any adverse side effects, such as redness, itching, or increased pain at the application site, discontinue use immediately and consult a healthcare professional for further guidance.
Store Camphor Products Safely
Proper storage of camphor-containing products is crucial in maintaining their effectiveness and ensuring safety. Keep these items out of reach from children and pets; store them in a cool, dry place away from direct sunlight or heat sources that could cause degradation over time.
---
In conclusion, camphor has many benefits for pain relief. Applying camphor topically can be a safe and effective natural remedy for pain relief. While there are potential side effects to consider, these are rare if the product is used as directed. When utilizing camphor, adhere to the instructions carefully and consult a doctor prior to use if any worries about its safety or effectiveness exist.